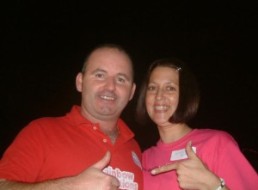 Posted on September 10, 2011 by nicoletaylorphillips in Events

Huge thanks and congratulations go out to Penn Road residents, everyone at Pink Punters Disco Bus, and everyone at Billy's More Than a Burger unit who got together to mark the end of summer by raising a record for a Nicole Witts/Head1st! outdoor event: £1106.18! Everyone who came enjoyed a fantastic night out, and Nicole […]

No Comments. Continue Reading...